Big Family of Michigan

Big Family of Michigan is a non-profit helping to make life better for children waiting to be adopted or in at-risk situations. Big Family works with adoption organizations, foster parents, social workers and children to help ensure all are working in harmony. Big Family of Michigan also provides scholarship opportunities each year and helps TIP Wayne State students with "aging out suitcases" - items that students need for their apartments and dorm rooms. Big Family also have provided emergency financial assistance for students.
Bravo Programs of America

Partnering to make a bigger difference, Bravo programs connects individuals and families with services. When a foster child turns 18, they are considered "aged-out" of the system. Some of those young men and women leave their homes with only the clothes on their backs. Bravo Programs of America is working to get resources to these young adults to help them attend college or a trade school primarily through scholarships. It is our goal to help these individuals succeed and become productive members or our society
Detroit Employment Solutions Corporation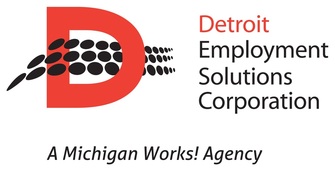 Detroit Employment Solutions Corporation (DESC) is the administrative and fiscal agent for workforce solutions for the City of Detroit. DESC is responsible for assisting Detroit employers with finding employees and job-seekers with finding jobs. Detroit Employment Solutions and TIP Wayne State partner to allow Detroit foster care youth to gain employment experience by working on the campus of Wayne State University. Students performed tasks such as brain mapping at the Merrill Palmer Skillman Institute, dosage calculations at the Eugene Applebaum College of Pharmacy & Health Sciences, and took part in many other impressive duties.
Foster Care Alumni of America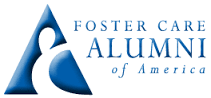 The mission of Foster Care Alumni of America is to connect the alumni community and to transform policy and practice, ensuring opportunity for people in and from foster care. Chartered 6/20/12, the Michigan chapter understands the pressing importance of improving the foster care system—as a whole and for each individual child. We draw on this urgency to fuel our inspiration and passion for supporting the well-being of people in and from foster care. Learn more HERE.
Lutheran Social Services of Michigan

Lutheran Social Services of Michigan (LSSM) creates communities of service. LSSM walkS with people in need, offering hope and compassion while upholding their dignity, advocating for equality and justice, and seeking creative solutions. Lutheran Social Services of Michigan also provides TIP Wayne State students with educational training vouchers (ETV) through their 23rd birthdays. Most TIP Wayne State DHS-eligible students and aged out population benefit from this biannual grant.
Michigan Children's Law Center/313 Project

The Michigan Children's Law Center (MCLC) is a non-profit, tax-exempt corporation, which provides legal services to children in the trial and appellate courts. Its mission is to advocate for the safety and well-being of children in the courts and through other programs and services. Tip Wayne State Students benefit from the legal aid that the Law Center provides.
Michigan Department of Health & Human Services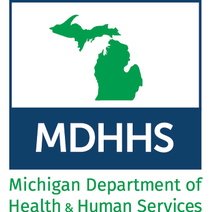 Wayne County DHHS provides safe, nurturing homes for children in foster care. Wayne County DHHS and TIP Wayne State work together to encourage and support foster care youth who pursue higher education at Wayne State University.
Park West Foundation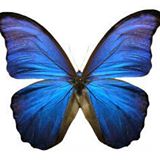 Blue Babies is a Park West Foundation program designed to assist young adults aging out of foster care. From helping with college application and housing through job skills, the program provides youth with mentors to help gain access to resources and build life skills. Blue Babies has helped several TIP Wayne State Students.
Wayne County Community College District

WCCCD's mission is to empower individuals, businesses and communities to achieve their goals through excellent accessible services, culturally diverse experiences and globally competitive higher education and career advancement programs. Tip Wayne State works with the Wayne County Community College District in assisting former foster care youth with the transition from community college to a four- year university.